El Segundo Traumatic Brain Injury Lawyer
According to the Centers for Disease Control (CDC), in 2013 there were 2.8 million hospital visits related to traumatic brain injuries. Brain injuries contribute to about 50,000 deaths each year and are diagnosed in hospitals 282,000 times.
There are many things that can cause a traumatic brain injury, and the severity of the injuries varies greatly. If you or a loved one has suffered a brain injury, contact the El Segundo brain injury attorneys at The Ryan Law Group to see how we can help you. Our experienced lawyers have a track record of successfully fighting for injured clients in Southern California.
What is a Traumatic Brain Injury?
A traumatic brain injury is a blow to the head that causes damage to the brain. The severity of the blow, the type of impact, and where on the head the person was struck can all play a factor in the severity of the injury. Some head injuries only cause temporary symptoms like concussions, but others can cause lifelong disabilities and even death.
There are also injuries to the head that are not categorized as traumatic and this would include injuries not caused by a hit to the person. An example of a non-traumatic brain injury would be an injury caused during brain surgery.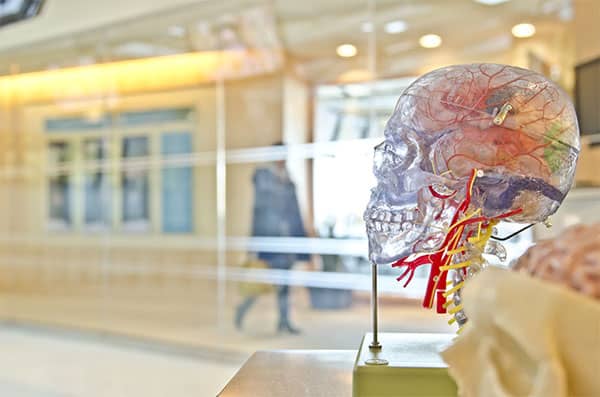 What are the Symptoms?
After any impact to the head, it is important to be aware of how a person is acting and feeling to see if medical attention is necessary. When in doubt always seek medical aid.
Symptoms that suggest a person has a brain injury and should go to the emergency room include:
A persistent headache
A lack of balance
Feeling weak
Vomiting or feeling very nauseous
Slurring speech
And the more severe symptoms that require an immediate trip to the emergency room include:
Being extremely tired or not waking up
Different size pupils
Seizures or convulsions
Confusion, not knowing where they are
Becoming angry and agitated, unusual behavior
Losing consciousness
In the case of young children, any blow to the head should be met with a precautionary visit to the doctor, especially if the child will not stop crying or won't eat.
What Causes a Traumatic Brain Injury?
The primary causes of traumatic brain injuries are:
Falls
Being struck by an object
Intentional Self-Inflicted Injuries
Fall victims are more often older and younger people. The majority of deaths related to brain injuries in people over 65 were caused by falls. The majority of brain injury deaths for people in the middle age range was self-harm. Car accidents were the leading cause of death of people under 25 but over 4. And for very small children assault was the leading cause of brain injury-related deaths.
Get Help from an El Segundo Brain Injury Attorney
A brain injury could cause a significant change in a person for the rest of their life. The medical bills, loss of expected income, and loss of enjoying certain aspects of life can incur some very high expenses.
If a traumatic brain injury was caused by the negligence or intentional harm of another person, a company, or a poorly maintained premises, compensation is definitely in the cards. In order to get full compensation for the injuries, make sure to consult a brain injury lawyer in El Segundo. At The Ryan Law Group, our skilled attorneys offer free initial consultations.
When defending against a claim of negligence, the insurance company or person responsible is often equipped with a large legal team at their disposal and deep pockets to defend themselves. To get the maximum amount of compensation, get help from a lawyer who has the experience and knows what to do to get a fair judgment or a quick settlement.
Below are some examples of traumatic brain injury-related cases in California.
Traumatic Brain Injury Cases
Marshall v. Los Angeles County – $1,200,00 Settlement
The plaintiff was at a juvenile facility when a riot broke out. He was attacked by other wards of the facility and suffered a traumatic brain injury amongst many other injuries. The suit claimed that the facility didn't have adequate staff to prevent the attack. The defendant agreed to settle the plaintiff's claims.
KATZ v. CVS PHARMACY INC. – $1,190,106 Verdict
The plaintiff was at the CVS Pharmacy when an employee struck her with a cart and she fell and hit her head on a shelf. The plaintiff suffered a traumatic brain injury along with other injuries. The defendant admitted negligence but did not believe she hit her head during the fall and the injury wasn't serious. The jury found otherwise and sided with the plaintiff.
Nguyen v. Lowe's Companies Inc. – $3,000,000 Verdict
The plaintiff was at a Lowe's store attempting to buy a floor model gazebo. An employee for the company was helping to disassemble the gazebo and caused two steel beams to fall on the plaintiff's head causing a traumatic brain injury. The defendant denied liability but the jury decided in favor of the plaintiff.