Los Angeles Burn Injury Lawyer
Burn injuries are incredibly painful and the healing process can be very slow. Besides physical, emotional and cosmetic damages to the victim, the financial burden of medical care for a first, second or third-degree burn is not cheap. Approximately 40,000 Americans are hospitalized due to burn injuries in a single year. Skin grafts, plastic surgery or amputation can be required in these cases. Most insurance companies will not compensate a burn victim for the full extent of their injuries, and victims will require legal assistance in order to hold the at-fault party liable for their damages.
If you or a loved one has had a burn injury due to someone else's negligence, please contact us as soon as you can. Our team of Los Angeles personal injury lawyers at The Ryan Law Group knows exactly how to manage your burn injury claim. Our legal professionals completely understand the needs of a burn injury victim and has expertise regarding insurance policies, coverage, benefits, and the typical value of monetary awards from settlements or jury trials.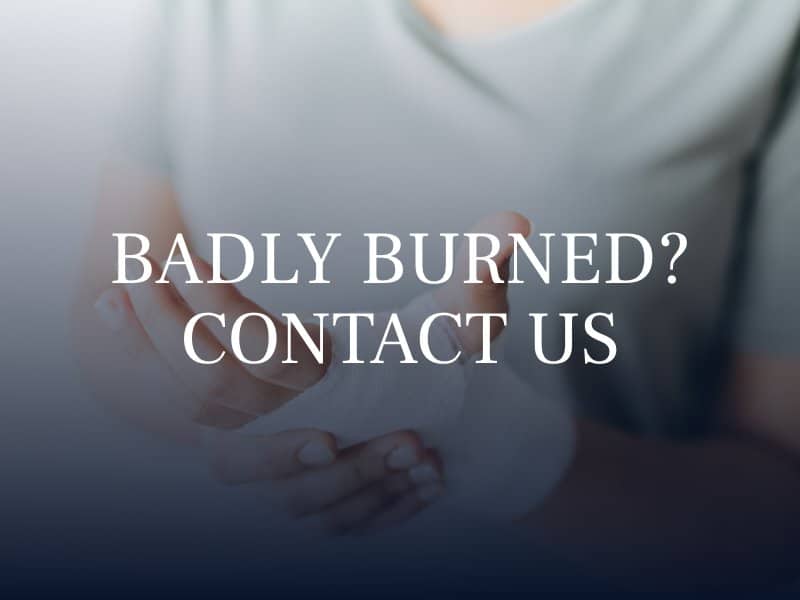 Causes of Burn Injuries
Most burn injury accidents that are due to other's negligence occur at the workplace or on properties that improperly managed flammable or explosive materials. Burn injuries that are due to others are often the result of:
Car, truck and motorcycle accidents
Airplane and helicopter accidents
Commercial vehicle accidents
Construction site accidents
Explosion accidents
Call an LA Burn Injury Attorney
We highly recommend that you discuss your case with a seasoned legal professional in order to consider all of your options and decide whether or not an insurance company or the at-fault party is offering you the compensation that you deserve. The Ryan Law Group offers free, no obligation case consultations in Los Angeles and can help you attain medical care even if you do not have insurance.
We know how much a victim will suffer from their injuries and will treat clients with compassion and manage the case with integrity. Our priority is your recovery. While you heal, you can trust that we will work aggressively to win the highest award settlement for your claim. Call (310) 321-4800 or contact us online today to get started.