Who Is Liable for Amusement Park Accidents?
If someone gets injured at an amusement park in California, a lawsuit can hold someone financially responsible. A lawsuit against an amusement park can be difficult for an individual victim to litigate, however, as amusement parks are powerful corporations with aggressive legal teams and great financial resources. Fighting for fair financial recovery may take assistance from a Los Angeles premises liability attorney.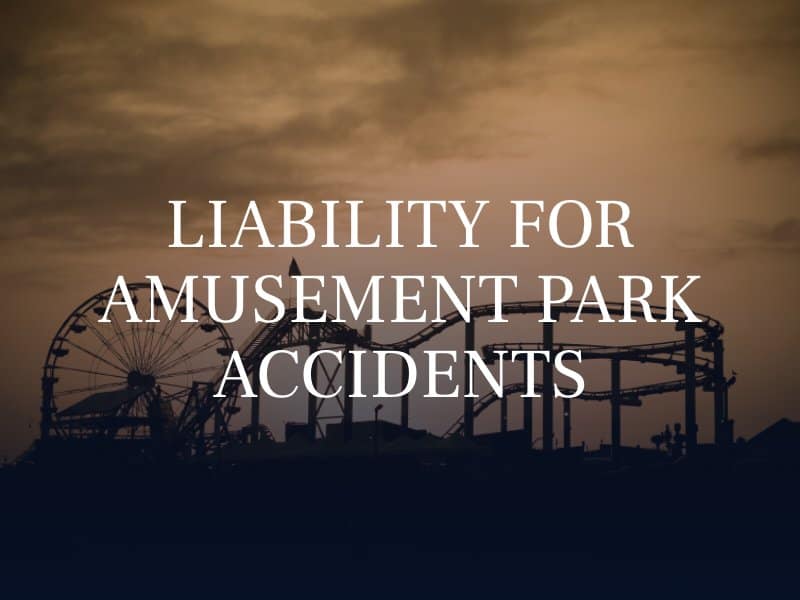 Premises Liability Basics
Spending the day at an amusement park in Southern California, such as Disneyland or Universal Studios, should not end in disaster. Unfortunately, amusement parks do not always take proper care of their guests or ensure safe premises. This can lead to serious guest injuries, illnesses and even deaths.
Premises liability is a type of lawsuit against a property owner for a dangerous property element or defect that caused an injury or illness. To hold an amusement park financially responsible, or liable, for an accident, there must be proof that the park – or a manager or employee – was negligent. Negligence in a premises liability case refers to the failure of a property owner or manager to properly use or maintain the premises, resulting in harm to visitors.
Common Theme Park Injuries
Amusement park and theme park injuries can be catastrophic, especially if they involve ride malfunctions. Injuries can vary considerably in severity and nature, and may include:
Clipped by equipment or machinery
Crush injuries
Cuts, scrapes or lacerations
Elevator and escalator injuries
Food poisoning
Head trauma and traumatic brain injuries
Injuries due to improper maintenance
Injuries from crimes or physical assaults
Psychological trauma
Slip, trip and fall injuries
Swimming pool accidents or drowning
Traumatic amputations
The injuries a guest or visitor suffers in an amusement park accident can be life-changing or even fatal. All injuries deserve legal attention, as the victim may be entitled to compensation.
Duty of Care at Amusement Parks
Holding someone responsible for an amusement park accident requires an understanding of the duty of care. Duty of care is a legal phrase that describes the legal obligations or responsibilities one party has toward another. In the case of an amusement park accident, the duty of care will decide whether or not the amusement park was negligent. An amusement park's duties of care change according to the status of the visitor at the time of the injury.
There are three different types of visitors:
Invitees
Licensees
Trespassers
Guests who have paid to be at the amusement park are invitees. They are owed the highest duties of care. Guests who visit for their own purposes are licensees. Licensees are still owed duties of care, but not as many as invitees. A trespasser is someone who has snuck onto the property without permission. Trespassers are not owed any duties of care unless they are minors under the age of 18.
Legal Responsibility and Proving Negligence
Amusement parks in California have a legal responsibility to obey federal safety regulations, maintain safe premises and prevent foreseeable guest injuries. If the park or an employee breaches any of these duties of care, the amusement park can be liable for a related injury or death. Before a victim can recover financial compensation, he or she must prove negligence.
The basic elements necessary to prove negligence in a premises liability claim in California are:
The defendant owed the injured victim (plaintiff) a duty of care.
The defendant breached his or her duty of care with a negligent or reckless act.
The breach of duty caused the plaintiff's injury or illness.
The plaintiff suffered compensable losses as a result.
Proving negligence takes a preponderance of the evidence, or enough evidence to show that the defendant more likely than not caused the injury or death in question. If you need help proving your amusement park accident case, contact an attorney. An attorney can gather evidence of fault and handle complicated legal processes for you, including proving negligence.